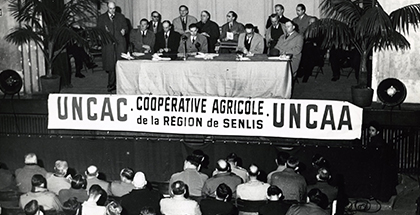 1945

• 

Strenght in unity
Two cooperatives unions were set up. The national union of agricultural supply cooperatives (UNCAA) and the national union of grain cooperatives (UNCAC). They were the first ones.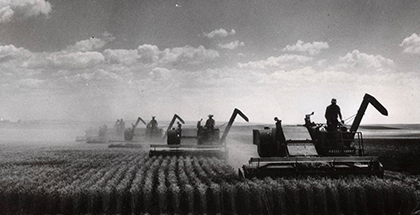 1948 • Two new unions
Creation of UGCAF: other cooperatives group to form a national union, UGCAF (general union of French agricultural cooperatives), more commonly referred to as the "Lafayette Group" because its head office was on rue Lafayette in Paris.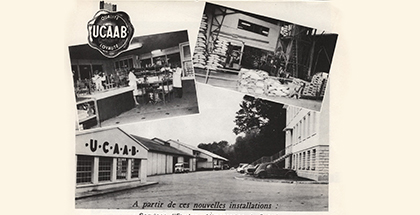 1951 • Setting up of UCAAB
Creation of UCAAB: UCAAB (union of cattle feed agricultural cooperatives) is founded in Champagne.
UNCAA joined immediatly.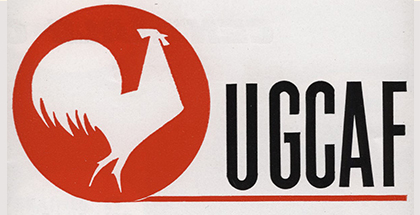 1962 • Formation of a mixed union
L'UGCAA and l'UGCAC of the Lafayette Group, form a mixed union of French agricultural coopératives (UGCAF), to implement the transition from a per business branch structure to a signle versatile company.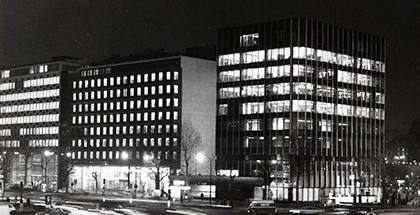 1975 • InVivo's head office is built up 
In 1975; UNCAC and UNCAA set up their head office at Avenue de la Grande Armée in Paris.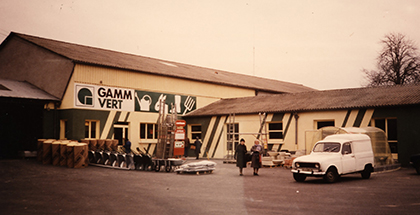 1977 • Launch of Gamme Vert
Creation of the Gamm vert brand. Today this InVivo subsidiary has become the number-one French outdoor leisure retailer with 1.050 stores.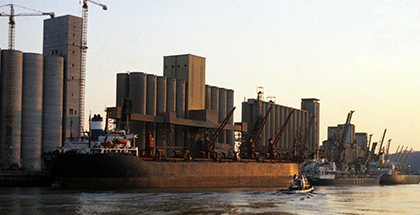 1990 • Brith of Sigma
UNCAC and UGCAF merge to form SIGMA. UGCAF's agricultural supply business is taken over by UNCAA.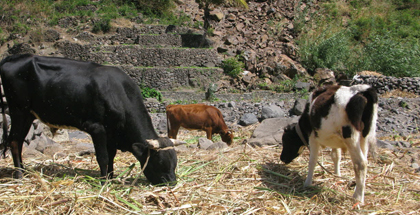 1992 • Merger of UCAAB and UNCAA
UCAAB integrates the animal production division of UNCAA, national union of agricultural supply cooperatives.
2001 • Invivo's advent
The creation of InVivo is the culmination of the merger of two national collection and supply cooperatives: SIGMA and UNCAA.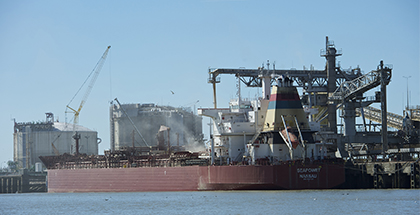 2007 • A new dimension
In October 2007, became the majority shareholder of Evialis, manufacturer of feed for farmed animals, premix supplier and services, but also health and hygiene products. With this acquisition, InVivo is an unprecedented gamble acquisition in its history.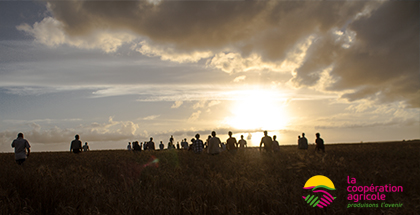 2014 • Communication from the french agricultural cooperation
The French agricultural cooperation covers all French agricultural cooperatives : 3000 companies and 600 000 men and women who have decided to join forces to make their voices heard in the current public debate. It launched its first media campaign (TV and radio) in 2014.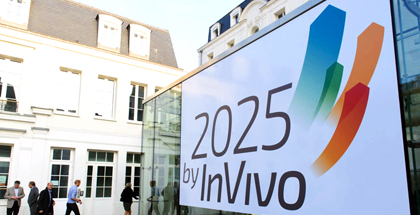 2014 •  InVivo sets sights on 2025
The group has launched the "2025 by InVivo" ten-year strategic project and initial achievements have been made by the three fields of expertise: Agriculture, Animal Nutrition and Health, and General Public and Agri-food Distribution. The new concept in local food retail, Frais d'ici, severals acquisitions as PANCOSMA, TOTAL ALIMENTOS, NALODS... are the first steps of this strategic plan.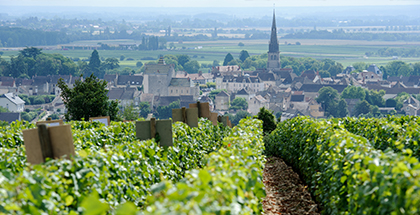 2015 • InVivo make a substantial entrance into the wine production sector
With the creation of InVivo Wine in July 2015, the InVivo group is determined to become a major and unifying player in the French wine industry, its ambition being to structure a powerful and value-creating French cooperative sector.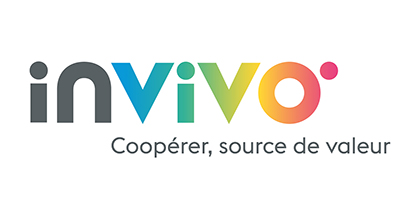 2015 • InVivo rolls out a new brand policy
InVivo has rolled out a strong and structured brand policy consistent with the dynamic of the «2025 by InVivo» strategic plan. A new brand policy... embodied by a prestigious ambassador : Dan Carter.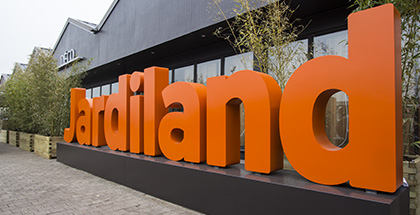 2018 • Acquisition of Jardiland
With the integration of Jardiland, along with Gamm vert and Delbard, InVivo Retail takes on a new dimension to become a European leader in gardening, art of living in the garden and pet shop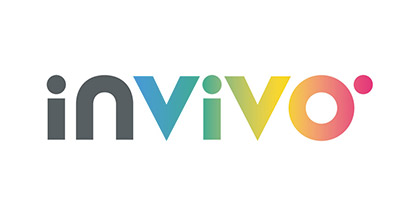 2020 • InVivo becomes a "société à mission"
By adopting the status of a "Société à Mission" for its group and soon for all its subsidiaries, InVivo affirms its desire to put its economic model at the service of the agricultural and food transition.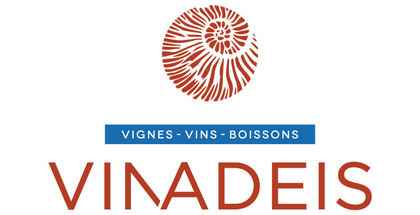 2021 • Acquisition of a majoritary stake in Vinadeis
With a view to creating a cooperative leader in exports, Cordier by InVivo is acquiring a majority stake in Vinadeis. By joining the leading French wine cooperative group, Cordier by InVivo joins the top 3 French wine operators.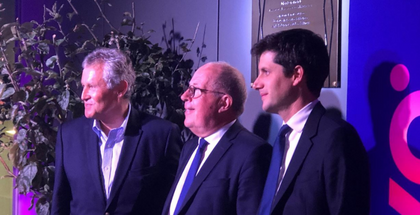 2021 • Inauguration of the historic headquarters renovation
The Minister of Agriculture and Food Julien Denormandie together with Philippe Mangin and Thierry Blandinières have inaugurated the renovation of our headquarters, the cradle of the agricultural cooperation.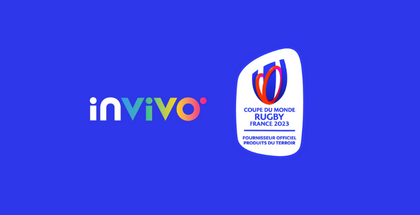 2021 • InVivo : officiel supplier of local products for the rugby world cup 2023
By signing a partnership with the Rugby World Cup 2023, InVivo is promoting this sport whose values echo its own identity. As an official supplier of local products, InVivo will contribute to the development of the French agri-food industry.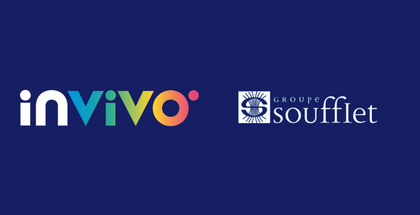 2021 • InVivo Group completes the acquisition of Soufflet Group 
InVivo Group announces that it has completed the acquisition of 100 % of Soufflet Group, a French agri-food family group. InVivo now has the capacity to intervene and invest in order to play its role as a driving force in the third agricultural revolution.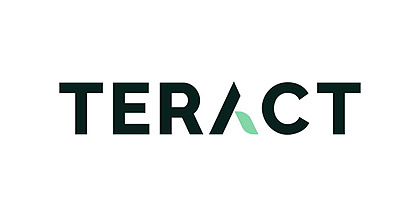 2022 • 
Creation of Teract, a listed company dedicated to retail activities
From the roots of InVivo
From the roots of InVivo is a testimoial book about the history of French agriculture in 1945 to the present day. As a matter of fact, the history of InVivo Union of Agricultural Cooperatives is rooted in the period immediately following the Second World War, a time when French agriculture was in dire need of reconstruction...